Since my last post, which spelled a disaster for my camera, I have managed to find out how to link my Instagram photos to my computer. Which was just as well because I dropped my camera and broke the lens.
I also messed up my sewing machine sewing a sequin dress. Now I have a sparkly, new sewing machine too. A new year and a new me with new gadgets!
I've reopened both my Etsy store and Folksy shop and am starting to fill them up with winter warmers in the shape of shawl, cowls and scarves. As a preview of things to come here are a few of my favourite things.
I love triangle shawls and these are in both
Etsy
and
Folksy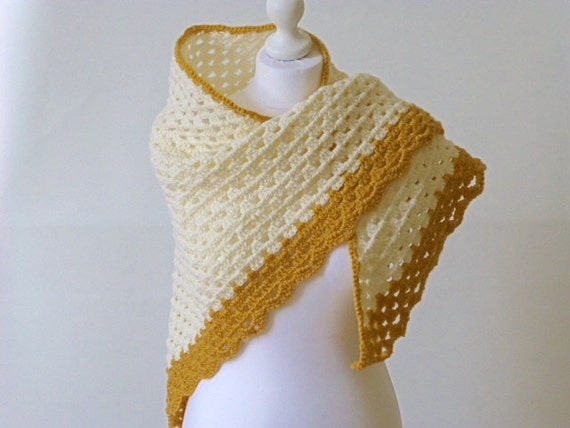 I've also knitted my favourite feather and fan stitch to make a few adjustable cowls. As you can see I've got a thing about mustard and cream right now.