Those that know me understand why I've been away for quite a while. At last I have my own place and my very own internet and can post whenever and whatever I like. Oh, the power!!
This week I've been busy listing some of the pincushions I made for my book, '50 Pincushions to Knit and Crochet'. Here's a sneak preview...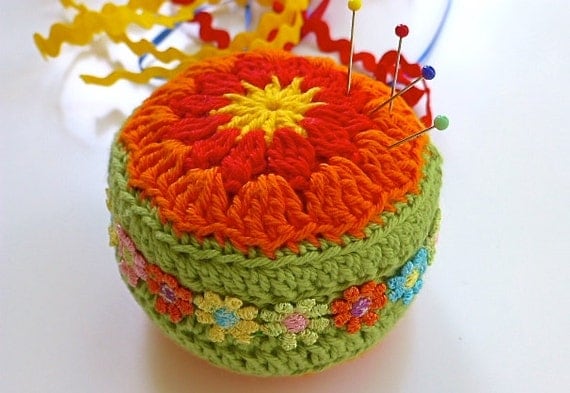 Flora
was inspired by the colours of a Mexican fiesta. The little flowers around the side are in fact ric rac so just have to be stitched in place.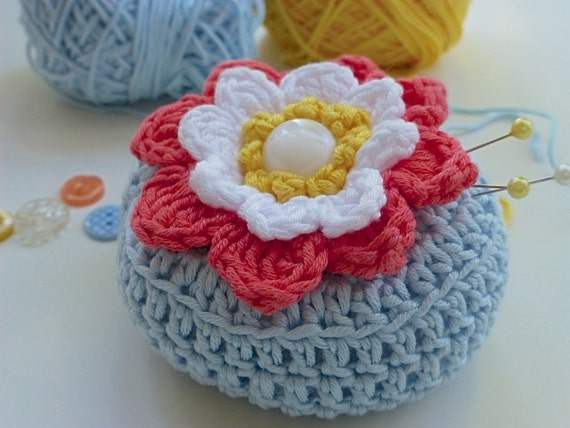 Water lily
is a multi-petalled and multilayered flower pincushion. The flower floats on its own little ice blue pond.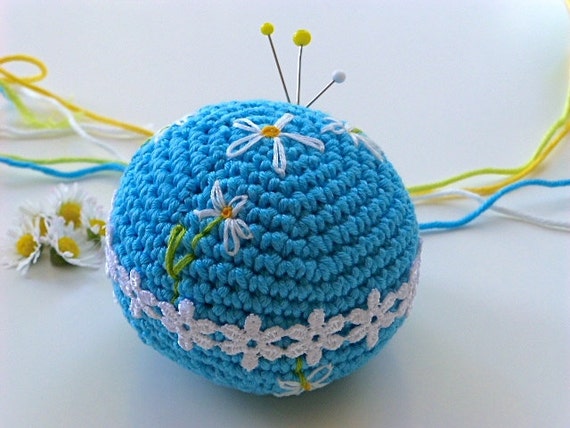 Daisy
has hand sewn flowers on top and bottom and again the flower ric rac adds an easy finishing touch.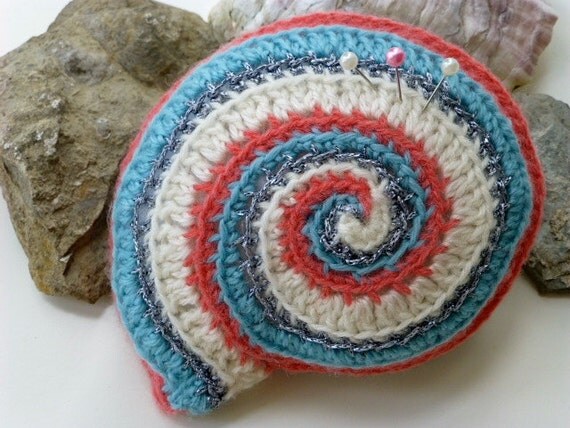 Ammonite
is my personal favourite in this group. I love spirals and this one has a layer of grey metallic thread. It reminds me of the rocks on the coast that often contain ammonites. Just like the ones that I borrowed from the garden wall.